CRYL TERZIA
Vicky Anna Lardschneider
Vicky Anna Lardschneider is a German artist currently based in Munich. In the style of abstract art, she wants to show themes that represent the fatal effects of human intervention in nature.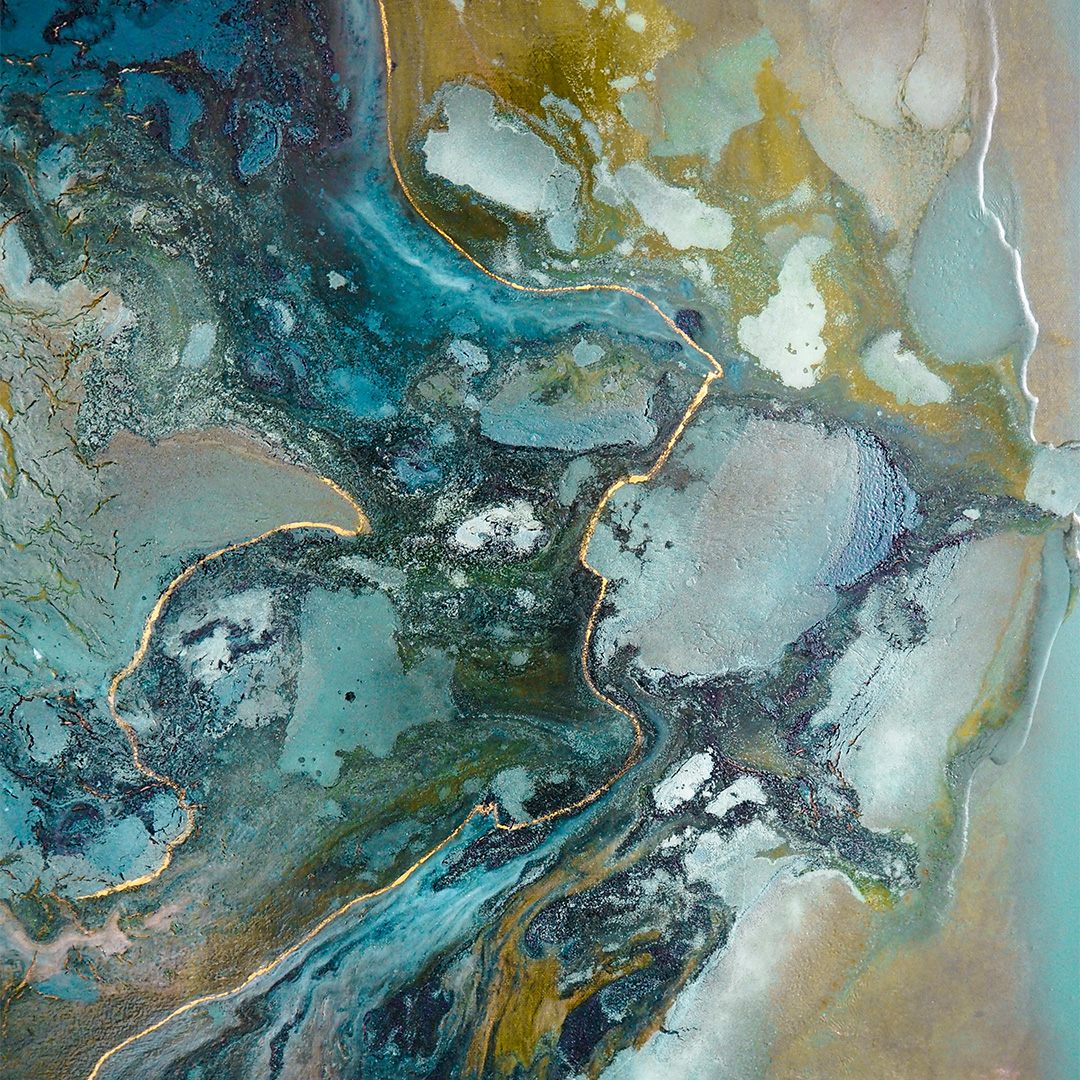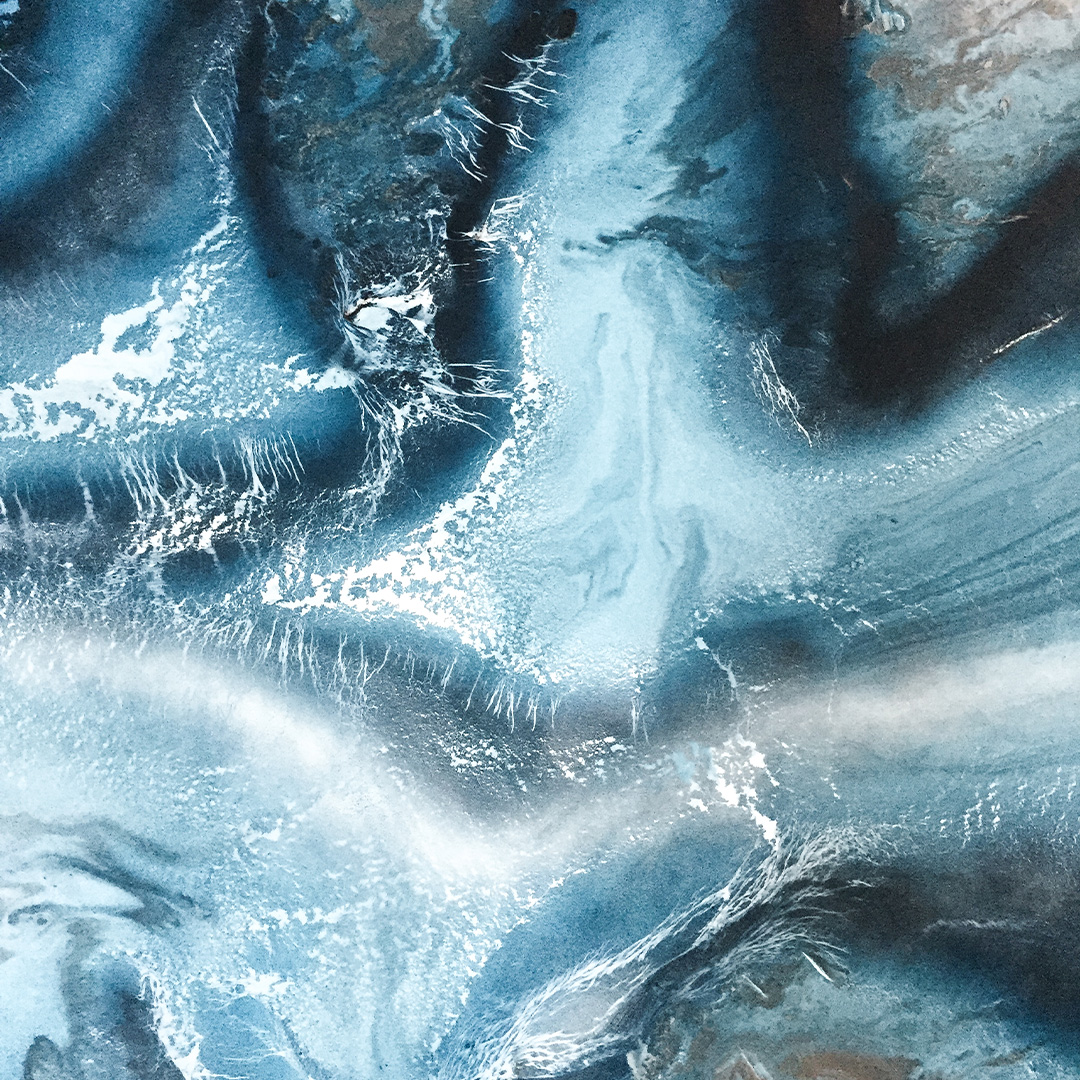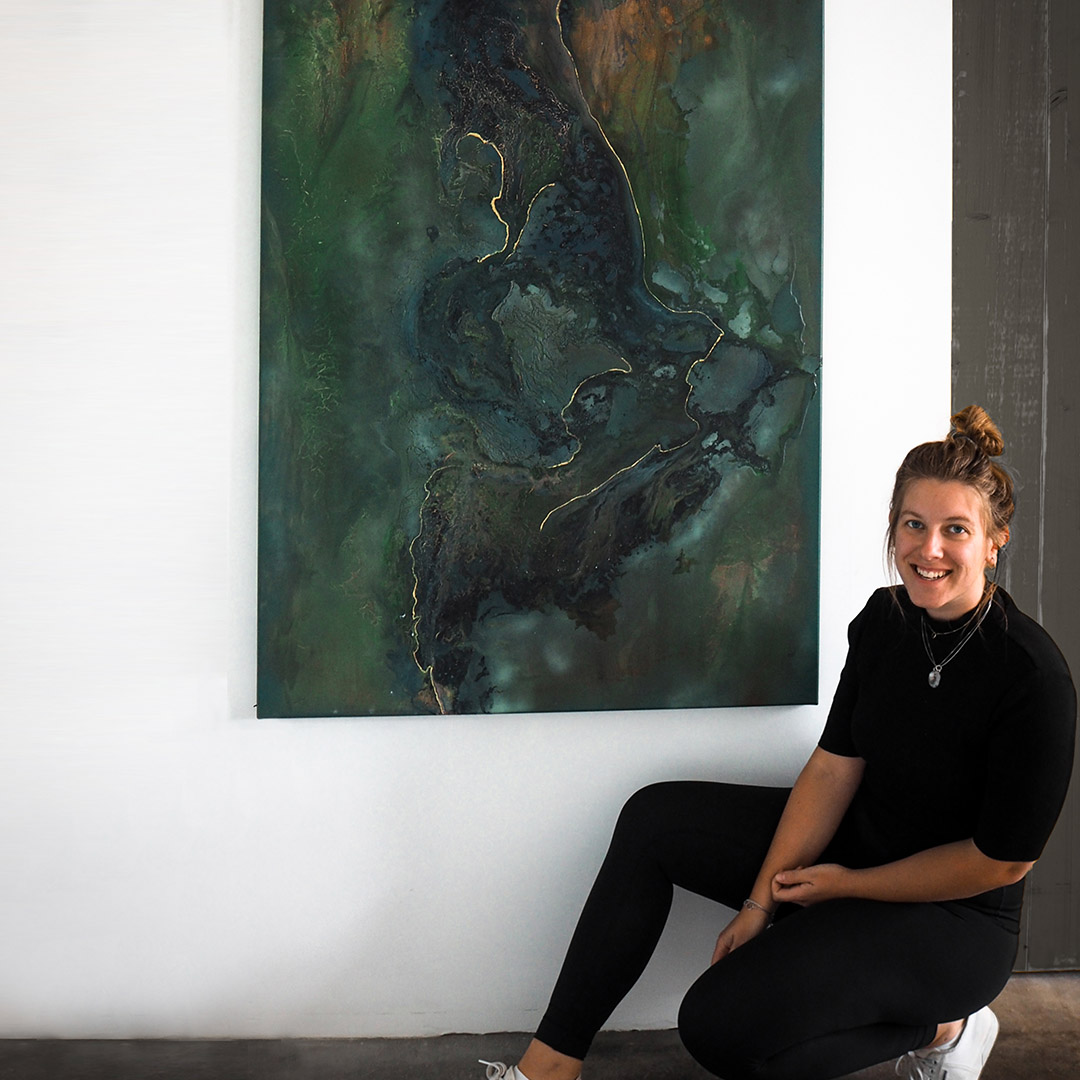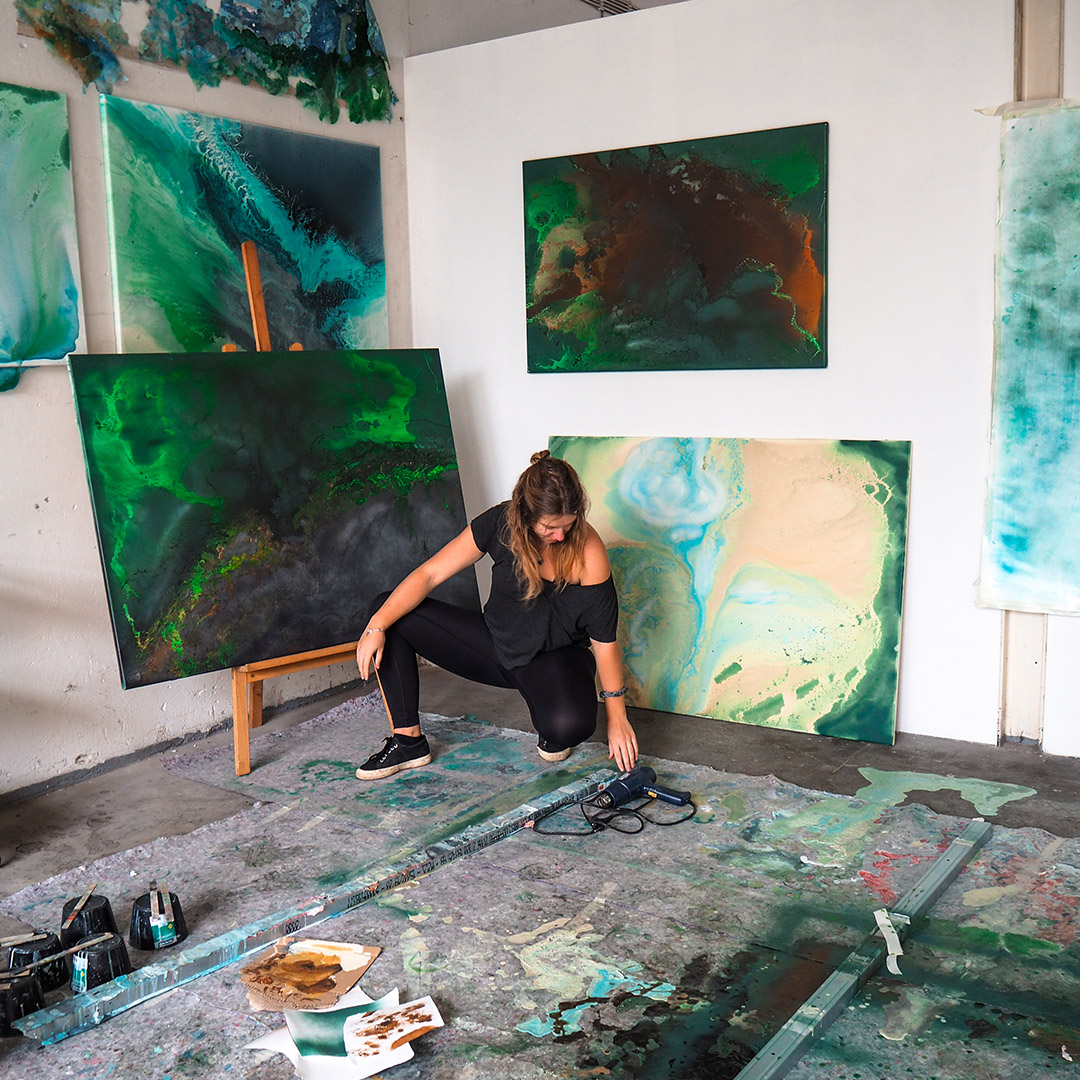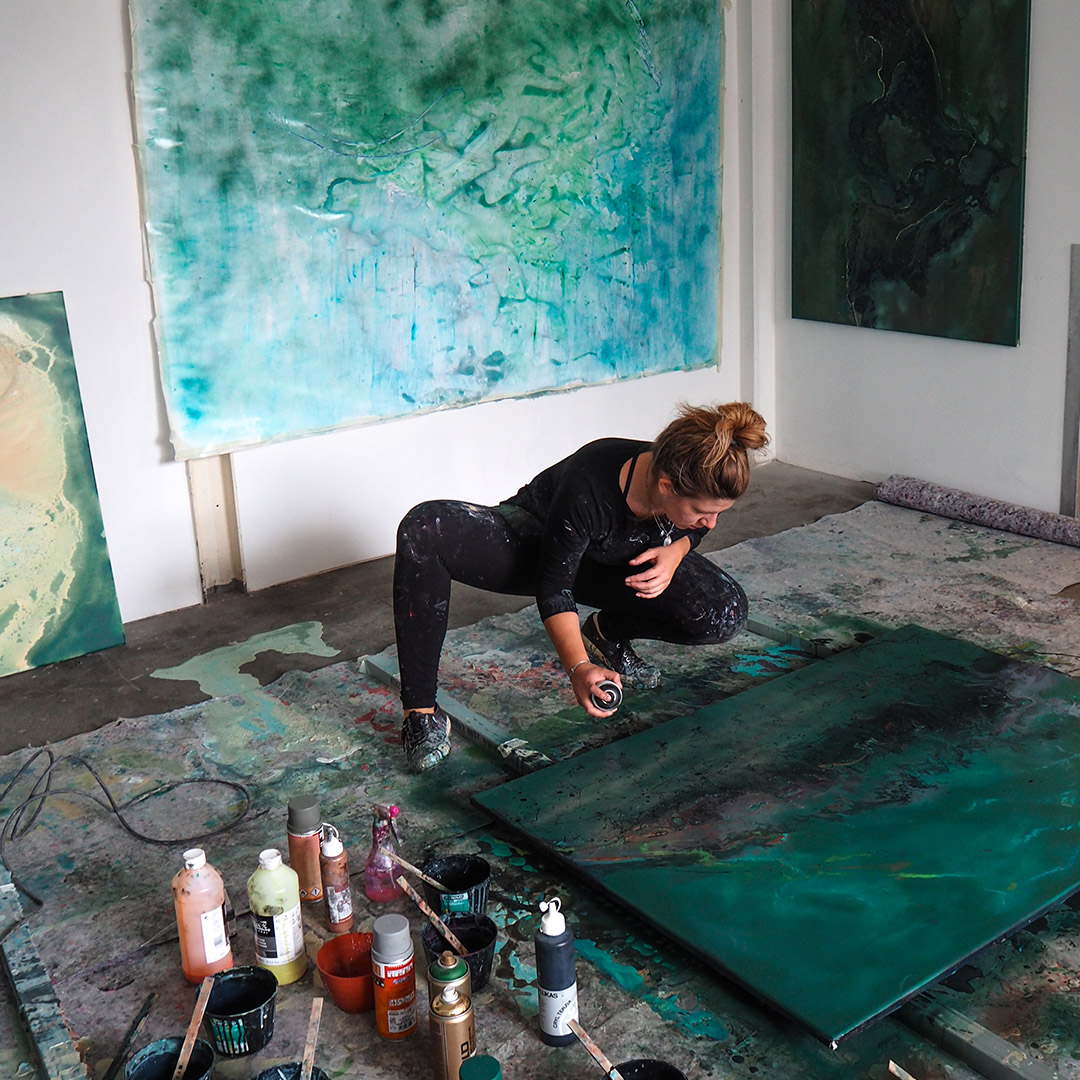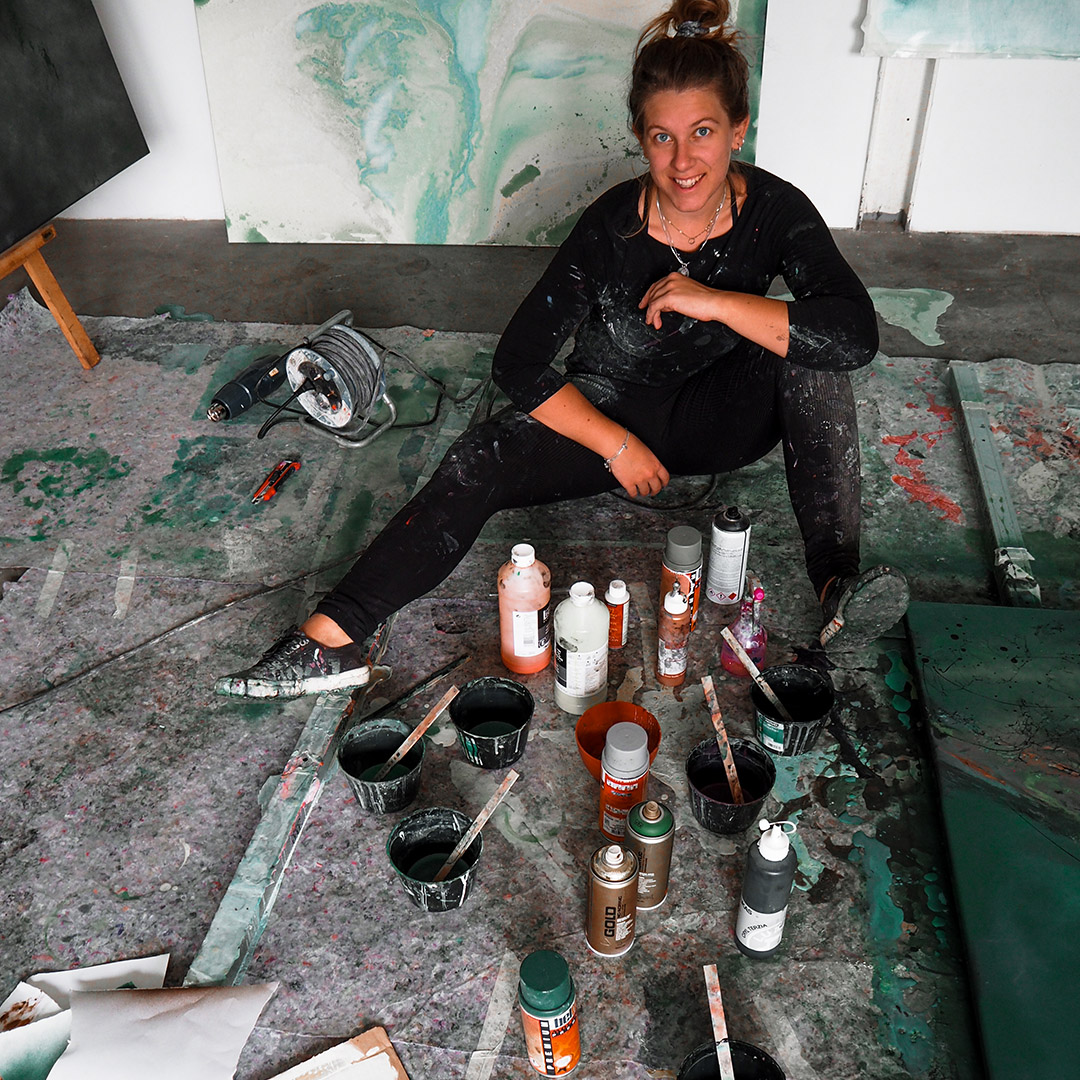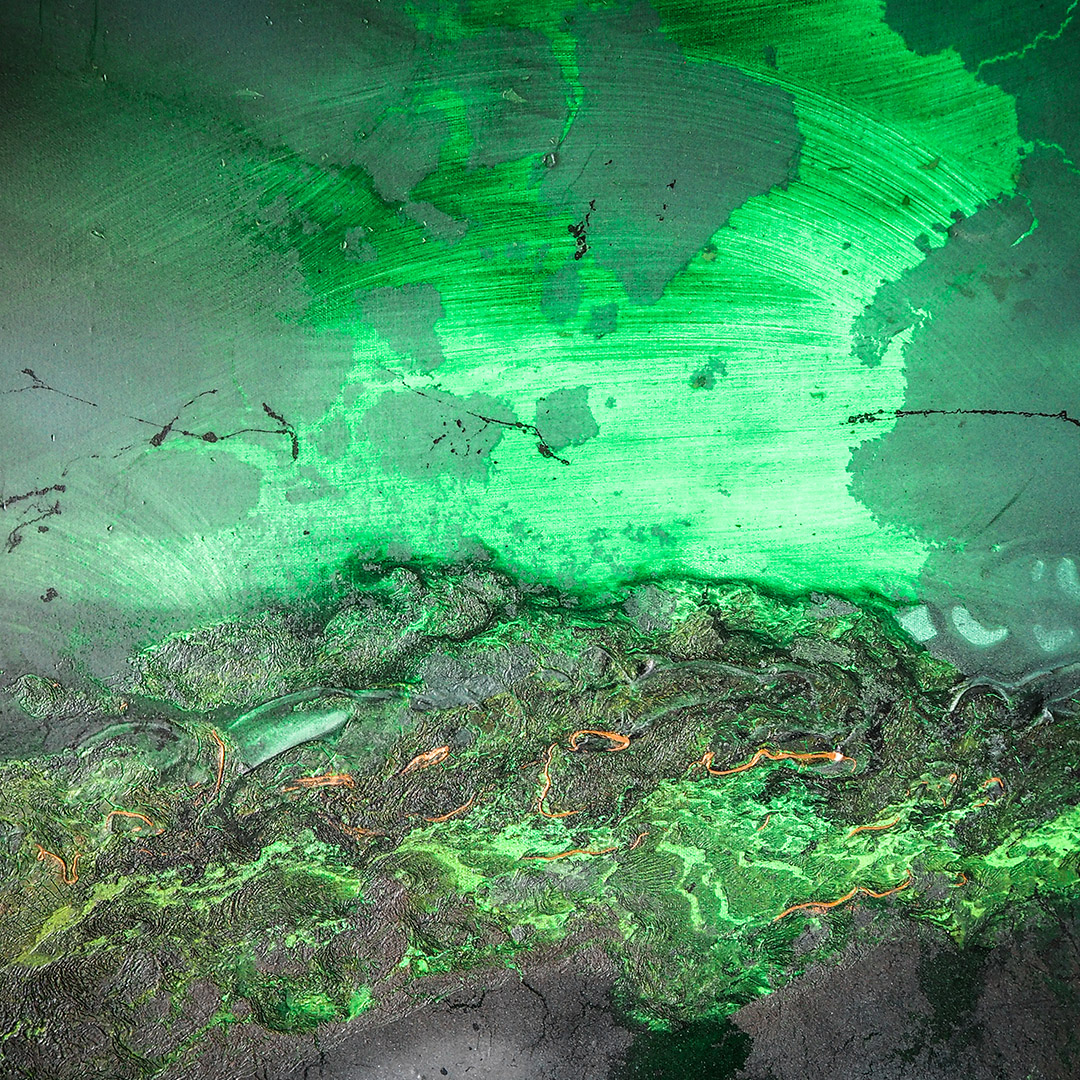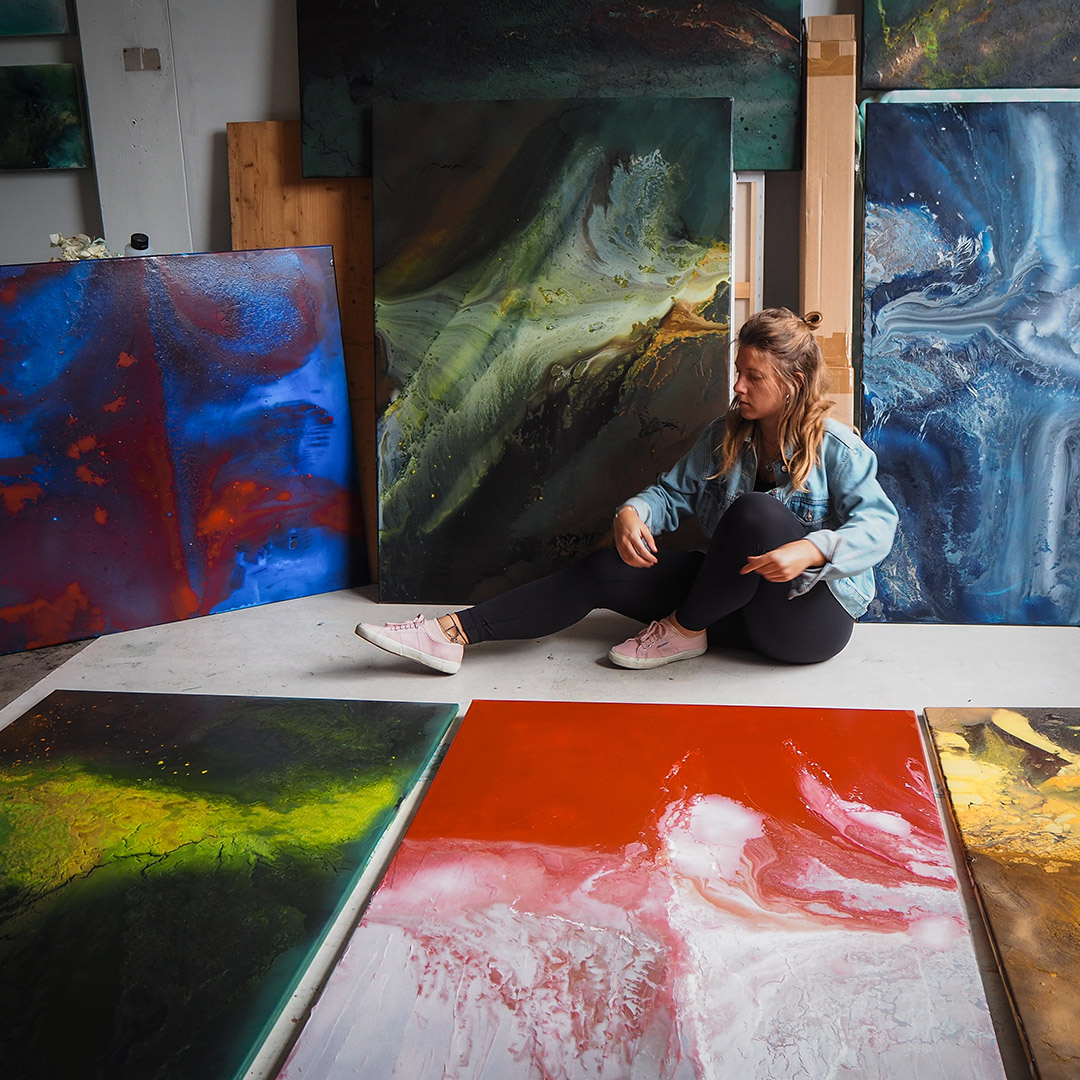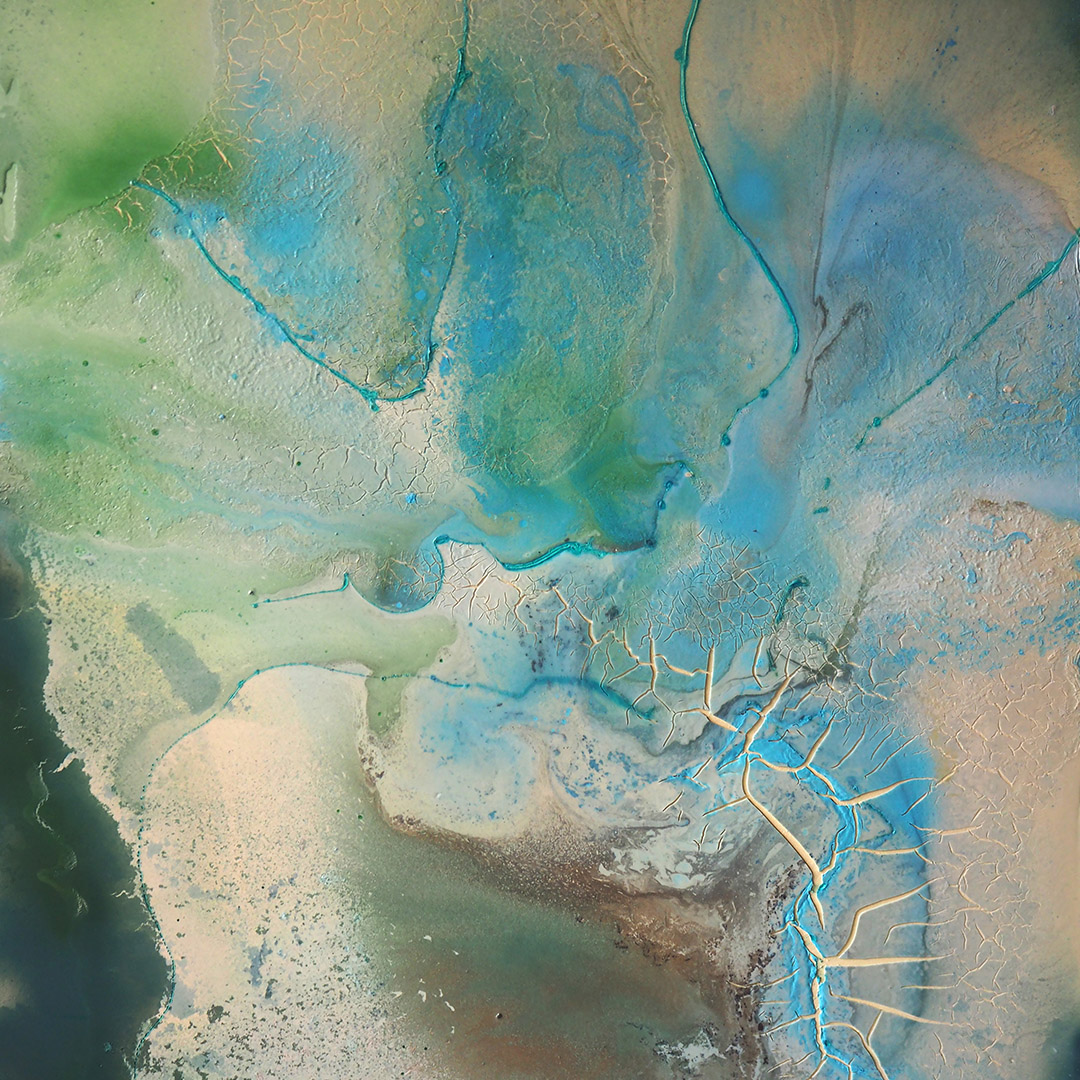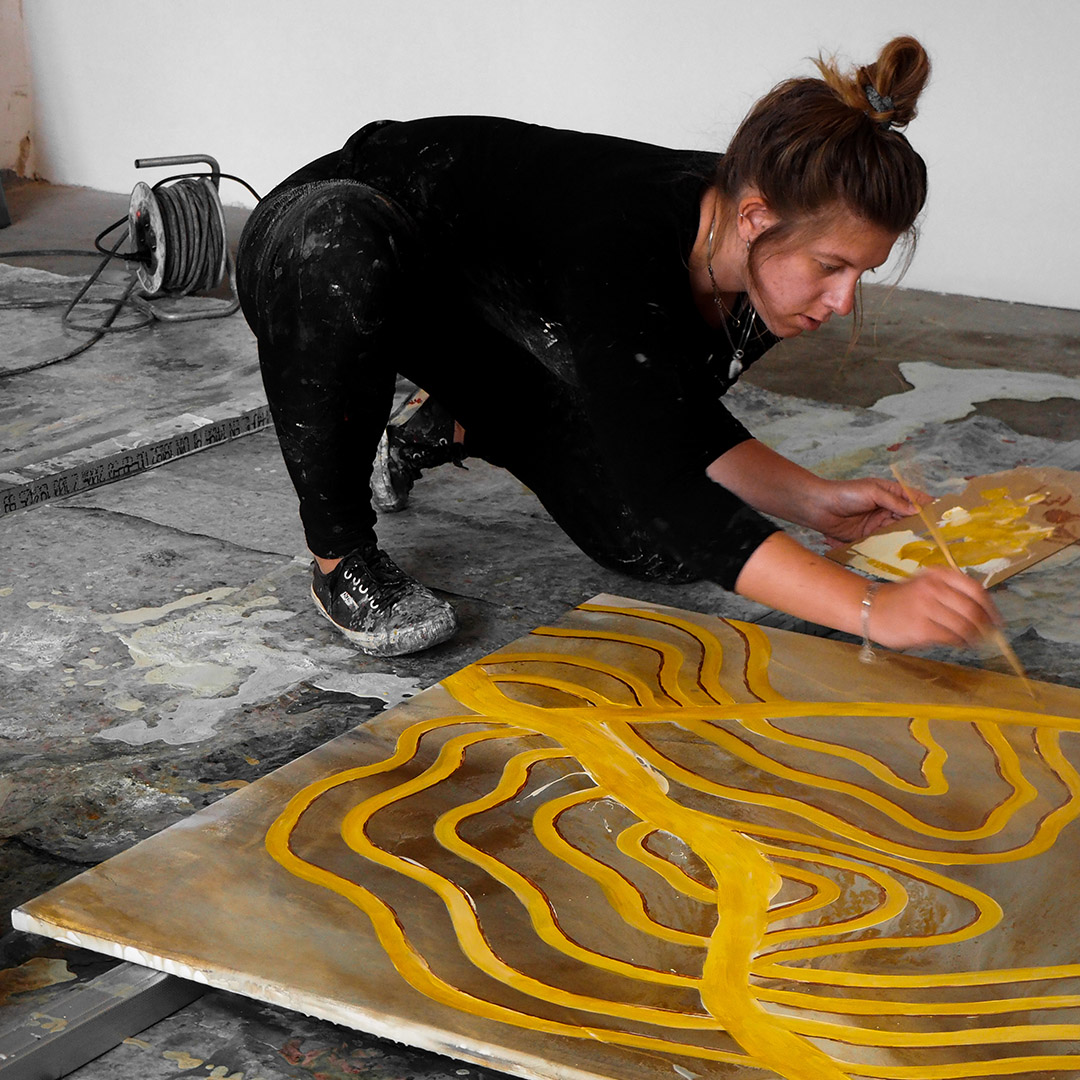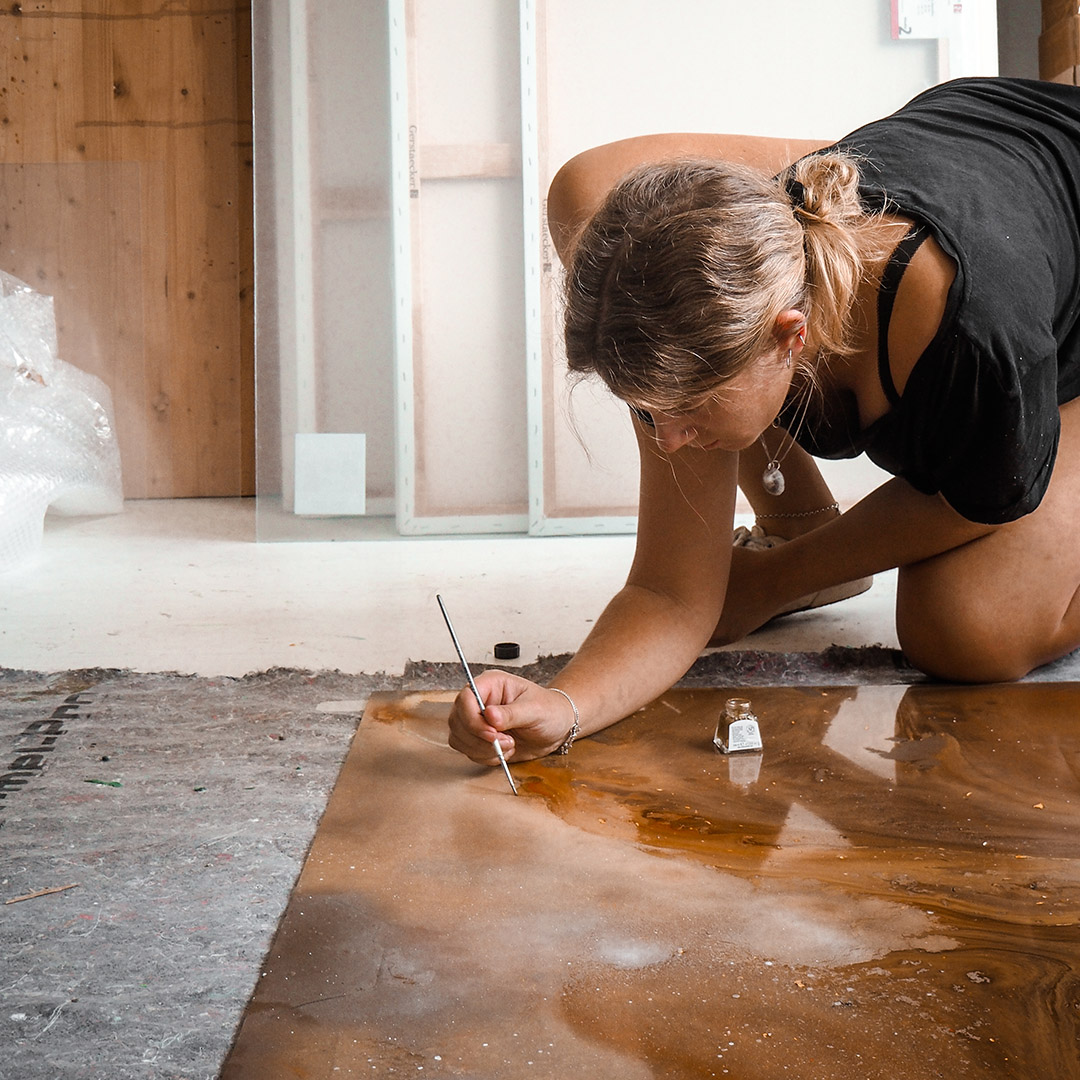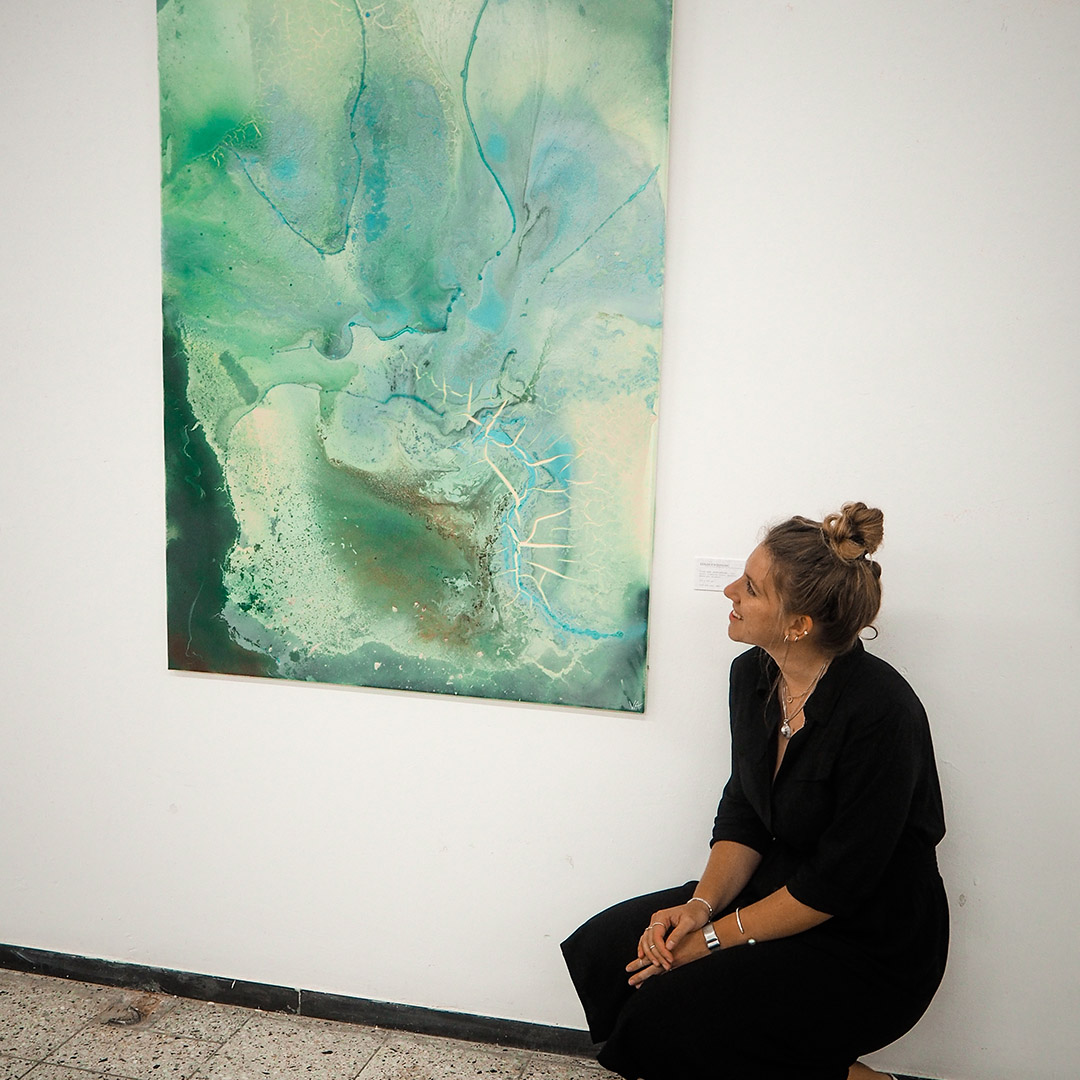 Her art series all start exclusively from emotional motives, followed by scientific research. She mainly works with acrylic paint in connection with structural media and uses special procedures that seem to be the best means to grasp and express the overall picture. Her paintings are mostly large-format and consist of many layers of different processes. She works out each of these layers in detail.
Lardschneider is represented by herself, which she is known for. With every exhibition she is trying to stand as close as possible to the viewer and make them feel involved in the whole picture of art and impact. She also is exhibiting at artfairs, like ArtMuc in Munich.
Since 2019 she has been working with surfboard shaper in order to make custom designed boards with her art on it. Since 2020 she's been painting the consequences of industrial pollution on this planet as she is convinced that the bizarre beauty of the terrible makes the viewer pause, reflect and reflect.
Color
CRYL TERZIA
CRYL TERZIA acrylic paints are well pigmented, light acrylic paints for schools and studio work. Their viscosity makes them ideal for quick application on large surfaces. These paints are fully inter-mixable with other LUKAS Acrylics.
DISCOVER CRYL TERZIA